............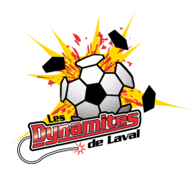 Result of the Sunday September 11th, 2005 CPSL game between Brampton Stallions and Laval Dynamites played at Victoria Park in Brampton at 7:00pm.
Brampton Stallions (maroon socks, white shorts and shirts, black numbers)
...........................00 Roy Blanche
.............16 Adrian Johnson...5 Milodrag Akmadzic...3 Julius Caesar
19 Rohan Green...8 Adam Pacheco...10 Adolfo Mella...18 Kevin McIntosh...20 Yusif Jawando
..................21 Sam El-Masri...9 Hugo Herrera
Subs:...23 Andres Gravioli (gk)...4 Andrew Harris (mid)...6 Daniel Cerros (def)...7 Kevin Peterkin (def)...15 Mladen Dikic (mid)...17 Kurt Mella (fwd)...22 Ryan Williams (mid)
team officials:...manager Joseph Fuliere...head coach Milodrag Akmadzic...physio Nino Sonsina
Laval Dynamites (black socks, navy shorts and shirts, white numbers)
.............................1 Gerry Argento
............5 Nick Rotiroti (cpt)...8 Hicham El Khoudri...7 Sandro Adessa
11 Vladimir Edouard...14 Francis Agyei...18 Steven Craig...2 Gilbert Iloanusi...6 Jammil Demers
..................9 Nasson Theosmy...17 Mohamed Ridouani

Subs:...(listed 4 Gino Nue and 21 Nicolas Pinto)...there were no subs on the bench at all.
team officials:...coach Jr Toussaint...club official Marta Dos Santos
Game officials:...referee Rick Zomparelli...referee's assistants John Lopes and Gianha Facchini...fourth official Afshin Korkorian...(yellow shirts, black shorts and socks)
1st half:...game starts 7:11pm...BS defend east end. It's warm with the sun in the first half in the north west. There is no anthem and no announcements but the scoreboard clock is operating.
10 sec...BS Herrera 40 yard shot is caught by goalie.
1 min...BS Herrera rush through middle and 25 yard shot is blocked by sprawling goalie, the rebound is cleared away.
2 min...LD goalie messes up diving on ball on edge of box and gets out of box to kick ball away.
4 min...BS Akmadzic gets tapped pass on his run up middle and his 25 yard shot deflects off defender to goalie.
9 min...Stallions Hugo Herrera GOAL...BS Sam El-Masri taps short freekick from right sideline, BS Kevin McIntosh crosses from 25 yards on right through box which defender misses and Herrera chests ball into net from 3 yards on left post.
12 min...LD Ridouani bashes through BS Adolfo Mella and a defender to cut 15 yard shot on net but a foul is called.
15 min...LD Rotiroti 28 yard freekick up middle blasts ball into four man wall, the rebound shot is wide left.
17 min...BS sub...Kurt Mella replaces El-Masri.
18 min...BS YELLOW card...Adolfo Mella for sliding tackle on LD Ridouani in LD end.
18 min...BS YELLOW card...goalie Blanche for mouthing off about the call. This card was signalled in by the referee's assistant in the BS end.
19 min...BS Kurt Mella mid air 35 yard shot is well over net.
22 min...LD YELLOW card...goalie Gerry Argento draws a card for pulling down BS Hugo Herrera running into box on left. Referee Rick Zomparelli also calls a Penalty kick.
24 min...BS Hugo Herrera Penalty kick blasted low to left and goalie stops ball, ball trickles behind him but he grabs it while down on ground.
26 min...LD Ridouani 18 yard shot is low and wide left.
28 min...LD El Khoudri injured but play carries on.
29 min...Stallions Kurt Mella GOAL...BS Milodrag Akmadzic rushes to loose ball near right corner flag and long cross bounces to Mella on left for charging scissor kick from 7 yards into right side of net.
31 min...LD Edouard rush into left side of box and low cross is saved by diving goalie.
34 min...BS goalie rushes up to take 55 yard freekick from right has BS player shoot 7 yarder while behind goalie rolled across box and BS on right blasts 5 yarder into right outside webbing of net.
35 min...LD goalie catches BS Adolfo Mello cornerkick from right.
38 min...Stallions Yusif Jawando GOAL...BS Kurt Mella heads ball across box while running on right and behind goalie that has Jawando get away a short 5 yard shot into net.
41 min...LD goalie stops 30 yard shot from left in front of crowd of players.
41 min...BS Pacheco flies over LD El Khoudri sliding to block shot from 12 yards on right and ball deflects for cornerkick.
42 min...LD goalie leaps to palm ball through box on BS Adolfo Mella cornerkick from right.
42 min...BS goalie stops low shot from 18 yards.
44 min...BS Green breaks up LD 2 on 1 rush.
44 min...LD Edouard 25 yard shot is well wide left.
45 min...LD Agyei 30 yard shot well wide left from right wing.
47 min...half ends 7:58pm.

2nd Half:...starts 8:12pm.
halftime subs:...BS #14 (who is he? either Dikic or Williams) replaces McIntosh.
...............BS Cerros replaces Jawando.
46 min...LD player's 30 yard blast is high and wide right of net.
47 min...LD Edouard cross from left is blocked in box.
48 min...Dynamites Mohamed Ridouani GOAL...After LD Vladimir Edouard cross is blocked on left, Ridouani chips in 12 yard shot that drops into top right corner of net from left.
51 min...LD Agyei cross from 30 yards on right is into outside webbing of net.
52 min...LD goalie makes 25 yard saved on BS Herrera on left.
53 min...BS Herrera 12 yard shot is pushed wide right by flying goalie.
55 min...Stallions Hugo Herrera GOAL...Herrera beats offside trap at 25 yards and low 20 yard shot over sliding goalie and into right side of net.
55 min...BS subs:...Gravioli replaces Pacheco.
.............BS Harris replaces Green.
57 min...BS Johnson leaping header at 5 yards to prevent LD player charging into box for pass.
50 min...LD Demers injured in BS box but play on upfield into center circle where play whistled down on check.
60 min...BS Johnson low blast from 35 yards on right through players but ball untouched.
61 min...LD YELLOW card...Agyei on check on BS Herrera injurying him in LD end.
62 min...LD goalie catches cross in crowd of players.
64 min...LD Ridouani ends LD pressure by bending 10 yard shot wide right of net.
65 min...BS sub...Peterkin replaces Herrera.
66 min...LD Edouard low 15 yard shot from left is saved by goalie.
67 min...BS Gravioli 40 yard shot from right is low and wide left.
68 min...LD Edouard diving header up middle from 20 yards is well wide right.
71 min...BS Adolfo Mella 30 yard freekick chipped but defender clears ball off BS forward.
72 min...LD Demers cornerkick from left has leaping LD Edouard not able to turn header from 10 yards.
77 min...LD Demers 25 yard chip shot from left that goalie catches just right of net.
77 min...LD player crosses in from 30 yards and LD Adessa 10 yard header well wide right.
78 min...LD Agyei beats BS player and low 25 yard blast smothered by goalie.
78 min...LD Theosmy pops up header from 7 yards but ball is caught by goalie as Theosmy charges in.
79 min...BS defender clears ball in box after BS goalie catn't corral 20 yard low cross and pushes it forward.
80 min...BS Adolfo Mella blasts low 25 yard shot through crowd of players wide right.
82 min...LD Rotiroti 60 yard freekick has BS Akmadzic jostled on edge of box but goalie catches ball.
83 min...LD Agyei rush through middle and through ball pass picked up by goalie.
85 min...LD player's short cornerkick from right has ball crossed and LD Rotiroti blast on partial clearance from 18 yards that goalie makes excellent foot save.
86 min...BS Peterkin rush from center line for through ball pass and 35 yard shot has sprawling goalie make save.
87 min...Dynamites Jammil Demers GOAL...Demers gets cross from right and 25 yard blast has flying goalie Roy Blanche catch but impact of him landing has the ball jarred away from him and it trickles over the line and referee's assistant signals goal.
88 min...BS goalie picks up low bouncer in crowd of players.
89 min...BS goalie injured when in collision with LD player.
91 min...BS Gravioli comes over from field to sideline to get a goalie's shirt and play as substitute goalie as Blanche is helped from the field. BS plays shorthanded the rest of the game.
93 min...game ends 9:02pm.

Final Score:........Brampton Stallions.........4..............Laval Dynamites................2.............
Attendance was about 100 on this warm evening with the sun still shining brightly for the first half from the north west.
Although the scoreboard worked, there were no announcements, music nor national anthem. They did have their barbecue/concession stand set up. Only the intermittent cheering of a boy's soccer team "Gunners" provided some atmosphere.
Milodrag Akmadzic is the new coach of the Stallions ending a struggle between the owner and the previous manager who had his favourite players according to an insider posting on the Voyageurs message board. I can't think of a better coach for this team right now than 'Bosco' who still is their stalwart in defense. Their second goal was created by him from pure hustle to rush for that loose ball and cross it in perfectly.
The Dynamites brought only eleven players. They listed another two but the fourth official wasn't buying it and they will fined by the league. After the game, a Dynamites player answered me that it was the same when they played the night before against Hamilton Thunder. It's hard for them to gather players when they have work and school. He was telling a Stallions player that (with this game ending at 9:00pm) they wouldn't be back in Montreal until 4:00am. Jammil Demers played the game with his wrist in a cast.
Vaughan Shooters manager Ruben Toro stopped by to watch the game and said his team had won their game in Michigan against Windsor Border Stars 1-0 with the Border Stars as the Home team only having 12 players. That was their trouble on Friday night when I saw them in Oshawa beat Durham Storm. He had some details about the CPSL branching into a Futsal League with maybe 16 teams. One goalie, four outfield players plus maybe five subs. The application form has a $1250 entry fee for the men's division and $10,000 in prize money.
Stallions had the luxury of bringing in six substitutions (the maximum in this league is seven) but oddly they finished the game shorthanded when their goalie Roy Blanche was crunched in injury time when a Dynamites knocked him while both leaped for a high ball. Andres Gravioli who was listed as their backup goalie but was playing as an outfield player since the 55 minute mark came over to the sideline for his goaltender shirt to finish the game in net.
Stallions' owner Joe Fuliere had some more details about the CPSL press conference coming up on Thursday. It will be about some GTA teams becoming 'Ethnic'. Well we figured Toronto Croatia and Toronto Supra (Portuguese) actually are. He said he is not ready to jump because he'd have to think with Brampton being such a multi-ethnic city, that it might alienate their fans if he narrowed in on one group.
Rocket Robin
robing@eol.ca
.
.