July 26, 2019 USL League One--Toronto FC II vs Richmond Kickers game recap (by Rocket Robin)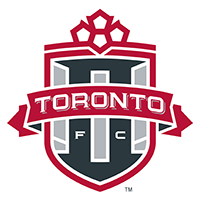 .............................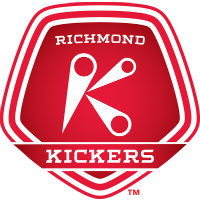 Result of the Friday July 26, 2019 USL League One game between Toronto FC II vs Richmond Kickers
played the BMO Training Ground in Downsview at 4:00pm.

Toronto FC II (all red, white names and numbers)
.....................40 Eric Klenofsky
19 Griffin Dorsey...61 Rocco Romeo...42 Patrick Bunk-Andersen...57 Terique Mohammed
...................43 Adolfo Ovalle (cpt)
39 Luca Petrasso...59 Noble Okello...50 Matthew Srbely...58 Jordan Faria
...................20 Ayo Akinola
Subs:...30 Yann-Alexandre Fillion (gk)...35 Mehdi Essoussi (mid)...37 Gideon Waja (mid)...53 Jayden Nelson (fwd)
...64 Shaan Hundal (fwd)...77 Jordan Perruzza (fwd)...81 Themi Antonoglou (fwd)
team officials:...head coach Michael Rabasca
Richmond Kickers (all white, red names and numbers)
.....................23 Joseph Rice
17 Elijah Lockaby...18 Wahab Ackwei...5 Conor Shanosky...3 Scott Thomsen (cpt)
80 Mutaya Mwape...31 Braeden Troyer...11 Matthew Bolduc...7 Joshua Hughes
.............15 Dennis Chin...10 Joe Gallardo
Subs:...94 Matthew Broomall (gk)...9 Daniel Jackson (fwd)...22 Jannik Eckenrode (mid)...21 Maximiliano Rodriguez (mid)...
24 Samuel Moore (mid)...28 Gregory Boehme (mid)
team officials:...head coach David Bulow
Game officials:...referee Nicolas Joubert...referee's assistants Peter Pendli and Brad Doubrough
fourth official Yusri Rudolf...(teal shirts, black shorts and socks)
First Half:...game starts 4:08pm...TFC defends north end on this hot and sunny afternoon but there is a breeze
drifting milkweed seeds over as plentiful as a light snow.
1 min...TFC Faria wins cornerkick on cross along left end line.
1 min...TFC players work out short cornerkick from left but the cross into box is cleared.
2 min...TFC Faria cross from 20 yards on left has RK Hughes head ball behind own end line.
3 min...TFC Faria cornerkick from right is cleared on left side of box.
6 min...TFC Dorsey runs on right cutting to middle and low 22 yarder up middle between players is caught by goalie.
8 min...TFC goalie catches bouncer up left in front of RK Chin.
10 min...TFC Petrasso freekick from 40 yards on right is whistled down in box.
12 min...RK Chin run down left to get to through ball and low cross is picked up by goalie in middle of box.
16 min...RK Mwape passes forward to RK Chin but he's called offside at 22 yards.
16 min...TFC YELLOW card...Ovalle earns it for flip over trip of RK player near center line breaking upfield to get to pass.
18 min...TFC Matthew Srbely GOAL...TFC Griffin Dorsey at 50 yards passes ball forward and to right
for charging TFC Luca Petrasso who rescues it near the corner flag. Petrasso sends in low cross
that TFC Noble Okello stops just outside 6 yard box on right. Okello eludes defender Joshua Hughes
to cross beyond reach of goalie Joseph Rice and TFC Ayo Akinola trying for a scissor kick
from 5 yards although defender was on him to jostle him to miss. Srbely waits for the ball
to reach him at the top right side of 6 yard box and shoots low shot into the right corner
of the net with the goalie marooned guarding the near post.
22 min...RK Mwape 40 yard freekick from left bounces through crowd of players for goalie to catch.
24 min...TFC Faria run upp left and cross through 6 yard box is too high for TFC Akinola to get head to and defender
heads away.
29 min...RK Lockaby passes to RK Ackwei who passes across to RK Mwape who misses bicycle kick. RK Thomsen blasts
partial clearance that hits defender at 8 yards.
30 min...RK Bolduc rolls 22 yarder from left that goalie picks up.
34 min...Richmond (TFC own goal by goalie Eric Klenofsky) GOAL...RK Scott Thomsen bends
in 33 yard freekick from the right that the goalie behind a crowd of players outjumps Wahab Ackwei
and makes an overhead catch then fumbles it back into his own net as he drops it. He swats at it
as he turns and falls but he swats it into the right corner of the net. Ackwei also falls
into the net but the two don't collide.
36 min...TFC Mohammed rolls 30 yarder from right that goalie picks up on right post.
38 min...TFC YELLOW card...Mohammed earns it for tackle at RK 50 yard line after whistle is blown.
39 min...RK Mwape cross from 22 yards on left and RK Chin bicycle kick pop up at 8 yards lands on top of net.
41 min...TFC Mohammed pushes RK Bolduc off ball cutting into right side of box but can't win Penalty kick call.
TFC players then start fast break out.
42 min...RK Mwape is injured at RK 40 yard line on body check by TFC Ovalle and needs trainer.
45 min...TFC Mohammed crosses into RK box on left is headed away by defender at 12 yards.
46 min...half ends 4:54pm.
Halftime Entertainment: An espresso machine is given away to the crowd's 'loudest fan'.

Second Half:...starts 5:09pm...it's still sunny and windy with the wind blowing harder so there's no airplane
fumes from idling planes now from the nearby airport which bothered me the first half.
46 min...RK Mutaya Mwape receives a pass upfield from RK Scott Thomsen on something like a 3 v 5
rush and just inside left side of box passes over to RK Joe Gallardo on right side of the box
and he's pushed from behind by retreating defender TFC Terique Mohammed as he starts forward
on run. Referee Nicolas Joubert calls for a Penalty kick.
47 min...RK Joshua Hughes GOAL...RK Joe Gallardo blasts Penalty kick to left and goalie
Eric Klenofsky flies left and stops it. Big rebound comes out on left and Gallardo overruns it.
Hughes comes running in ahead of two defenders from left side and shoots low 8 yard shot
into right corner of net.
49 min...RK Chin cross to left is just behind RK Gallardo running down middle and defender clears bll at 18 yards.
51 min...TFC Srbely cross from just outside box on left side of net. TFC Akinola pops header down middle over net
from 8 yards.
52 min...TFC Srbely turns and blasts low 25 yarder that goalie dives right to stop. RK Hughes clears big rebound.
53 min...TFC Dorsey cross from 30 yards has RK Ackwei pop up header at 8 yards and goalie catches.
54 min...RK Chin rushes to left end line and cross is over box.
55 min...TFC Romeo is able to bump RK Gallardo off ball in box preventing shot.
56 min...RK Chin pops up ball without taking head off goalie out to 15 yards.
57 min...TFC Srbely cross from left has TFC Okello head 8 yarder up middle downward and goalie smothers.
59 min...RK sub...Jackson replaces Chin.
60 min...RK Bolduc rush up middle and pass to right from 28 yards. RK Jackson continues rush and rolls 15 yarder
wide left of the post.
61 min...RK Hughes rush up left and cross from 25 yards has RK Mwape head ball forward and wide right from 8 yards.
61 min...RK Mwape is injured upfield on play and needs trainer. He leaves the field and comes back on wearing #34
as he's forced to change his blood stained shirt. The players use this time for a water break.
63 min...TFC Mohammed high cross from near left end line drifts behind net.
65 min...TFC Srbely rescues pass onn left end line and crosses into box that's cleared by defender.
66 min...TFC Okello heads 6 yarder on right into side netting.
67 min...TFC sub...Nelson replaces Faria.
68 min...RK Gallardo 40 yard freekick from slight right is well wide left of net.
68 min...RK sub...Rodriguez replaces Gallardo.
70 min...TFC Srbely 30 yard freekick down middle is chipped over net.
71 min...TFC Okello intercepts ball and taps to TFC Akinola in alone has RK Thomsen poke ball away at 6 yards
for cornerkick without him taking a shot.
72 min...TFC Petrasso cornerkick from right is cleared in box.
73 min...TFC Petrasso cross from 18 yards on right has TFC Akinola pop header from 6 yards over net. RK Ackwei
is injured on play and needs trainer. Both teams use the time to take a waterbreak on the sideline.
75 min...TFC Dorsey cross from 25 yards on right has goalie step forward to 8 yards to swat away in front of TFC Akinola
waiting on left post.
79 min...TFC sub...Hundal replaces Dorsey.
80 min...TFC Okello cross from 30 yard is into box has RK Ackwei head away as he falls backwards. Ackwei is injured on the play
and TFC Akinola helps him stretch his leg.
81 min...RK sub...Eckenrode replaces Mwape.
82 min...TFC Mohammed cross from 35 yards has goalie drifft right to catch near right post.
83 min...TFC Mohammed high cross from left sideline has RK Hughes kick away.
84 min...TFC Petrasso blasts 33 yarder up middle that goalie flies to beat wide right of top corner.
84 min...TFC sub...Perruzza replaces Srbely.
85 min...TFC Nelson dribbles to left end line and wins cornerkick.
86 min...TFC Nelson cornerkick from left has RK Ackwei head ball away. TFC Mohammed chips 35 yarder that goalie catches.
87 min...RK YELLOW card...Bolduc earns it for something.
87 min...RK Rodriguez 45 yard freekick from right is caught by the wind and doesn't even reach the box.
89 min...RK Bolduc rushes up right wing and centers ball. RK Rodriguez blasts 25 yarder well over net.
90 min...TFC YELLOW card...Petrasso earns it for tackle on RK Hughes.
91 min...TFC goalie bats down 8 yard shot sent in from left end line.
92 min...TFC Nelson takes cornerkick from left has leaping TFC Romeo in crowd of players head ball wide right of post
from 8 yards.
95 min...game ends 5:59pm.
Final Score:....Toronto FC II.......1........Richmond Kickers.......2.......

Attendance wasn't announced at the game and isn't listed on the USL website.  I estimated 
it at about 250 thanks to a bunch of kids from the TFC Summer Camps.  Note:  These aren't 
kids from the TFC Academy who have attended games before but just kids whose parents have 
paid to have them in day camps sponsored by the club.  Lots of parents of these kids too 
to pad the total today.  I don't know if their fees let them watch the MLS practice held 
on the other field...those players were just leaving as I arrived.  
[late news:  USL finally posted on their website that attendance was 252. Wow I had 
a close guess!]

The weather was another hot and sunny day but not uncomfortable unlike the last few weeks.  
The games crew were hosing down the field turf before the game to cool down the hot turf.  

There was a strong gusty breeze that blew from the south that sent a constant cloud of thistle 
or milkweed seeds flying over with the same colour as a light snow and also diesel fumes 
in the first half from the airport just outside the gates.  The wind got stronger as the game 
progressed that did effect some of the high balls leaving them hanging in the wind.  TFC had 
the wind at the back in the second half and I was expecting that would make the difference 
with TFC famous this year for their comebacks.  Instead a lot of TFC crosses blew behind 
the net.  The Richmond goalie Joseph Rice became more aggressive in the second half and came 
out to make some great overhead catches to snuff out cornerkicks and crosses to avoid 
TFC players on the far post waiting for tap-ins.  Kickers best defender was Wahab Ackwei 
who made some key headers to clear balls sent into the box.  

I didn't hear any Man of the Match (always a TFC player) announced at the end of the game.  
Could have been a tough call.  The prize is always an espresso machine.  I noticed that one 
was given out as a door prize at halftime as it was one of their largest crowds of the season.  
(Yeah I know, they stopped actually giving out the machines to players after the game 
but I'd believe they take them home from the security desk on the way out).  

This was the first home loss for TFC II this season.  I was surprised as although they 
hadn't played Richmond before today (now that both teams have 'relegated' themselves for 
this season to the new League One), Richmond was the ninth place team and had only won 
four games until today.  These two teams battled the last few years for bottom of the table 
in the USL First Division (now called Championship League).  

I have no inside information about TFC II but leading scorer Jordan Perruzza was not subbed 
in until the 84 minute mark.  His seven goals lead the team and up to last week put him 
in a three way-tie for second in the league scoring race.  I realize that the lone forward 
spot was given to Ayo Akinola especially now with the returning national team players 
and new signings pushing Akinola down the MLS bench and he needs the playing time, but I feel 
Perruzza could have played one of the wingers spots.  I didn't notice Perruzza with any kind 
of limp and saw him alone on the field in uniform looking things over 90 minutes before 
game time.  

Referee Nicolas Joubert from Manitoba gave out four Yellow cards (three to TFC but that's 
the usual ratio in games I've seen) plus calling the Penalty kick.  Terique Mohammed had 
already earned a Yellow card at 38 minutes for a tackle after the whistle so it was a good 
thing his challenge in the second half only resulted in a Penalty kick...probably because 
he wasn't the last man back.  

Best non-scoring chances were at 29 minutes when RK Wahab Ackwei passed across 
to RK Mutaya Mwape who missed a bicycle kick although RK Scott Thomsen then blasted 
the defender's partial clearance that hit another defender at 8 yards.  39 minutes had 
Mwape cross from 22 yards on the left and RK Dennis Chin did connect on a bicycle kick 
at 8 yards that popped up and landed on the top of the net.  51 minutes had TFC Matt Srbely 
cross from just outside the left of box and TFC Ayo Akinola popped a header down the middle 
just over the net from 8 yards.  Next minute Srbely turned and blasted a low 25 yard kick 
that the goalie dove right to stop and RK Joshua Hughes cleared the big rebound.  57 minutes 
Srbely crossed from the left and TFC Noble Okello headed an 8 yarder up the middle downward 
and the goalie was able to smother it.  61 minutes had RK Joshua Hughes rush up the left 
and cross from 25 yards and Mwape headed forward and wide right from 8 yards.  71 minutes 
and TFC Okello intercepted a pass and tapped the ball to Akinola in alone but RK Thomsen 
got back to poke the ball away for a corner from 6 yards without allowing a shot.  
73 minutes had TFC Luca Petrasso cross from 18 yards on the right and Akinola popped a header 
over the net from 6 yards.  75 minutes had TFC Griffin Dorsey cross from 25 yards on the right 
and the goalie stepped forward to 8 yards to swat the ball away in front of Akinola waiting 
on the left post.  84 minutes had TFC Petrasso blast a 33 yarder up the middle between 
players that the goalie flew to bat away wide right of the top corner of the net.  
Added time had TFC Jayden Nelson take a cornerkick from the left and a leaping TFC Rocco Romeo 
headed the ball wide right of the post from 8 yards in a crowd of players.   (Hmm looks 
like most of the great plays today happened 8 yards from the net!)  

RK Mutaya Mwape started as #80 but finished with #34 as he had to change his bloody shirt.  

TFC's record falls to 6 wins, 6 losses, 5 ties, for 23 points.  They stay in fifth place 
for now but since it's the first game of the weekend, they could drop one or two spots.  
Only the top four places make the playoffs.  

Richmond's record improves to 5 wins, 9 losses, 3 ties, for 18 points.  They stay in ninth place 
of the ten team league but move to within 6 points of the last playoff spot. 

Next game for TFC II are two more home games to finish their five game home stand: 
next Wednesday at 4:00pm against Forward Madison (Wednesday thereby avoids the holiday weekend) 
then Friday August 9th against Greenville Triumph SC (the only team they haven't played 
this season).   

Rocket Robin
robing@eol.ca
twitter @RocketRobin01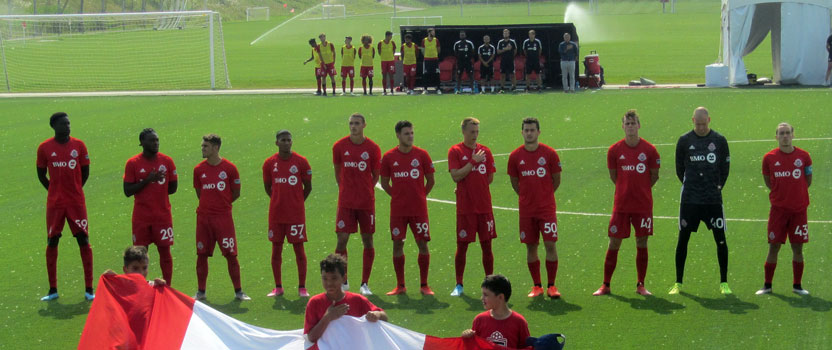 Toronto FC II starters


Richmond Kickers starters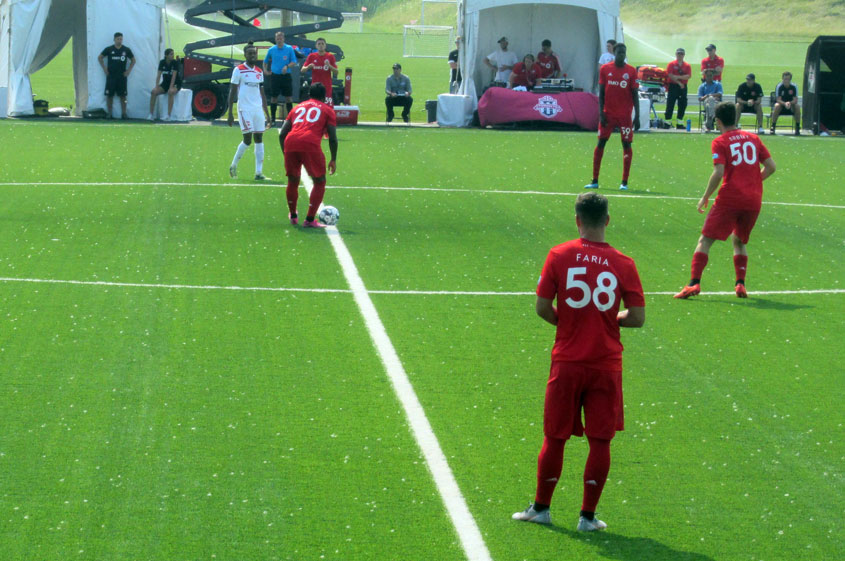 TFC Ayo Akinola (20) takes opening kickoff.


TFC Jordan Faria (58) near edge of Kickers box.


TFC Jordan Faria (58) sends in freekick.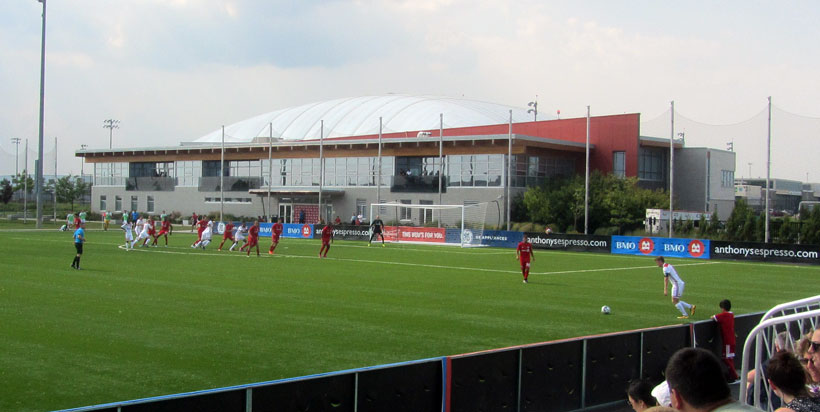 Kickers Scott Thomsen (3) takes freekick.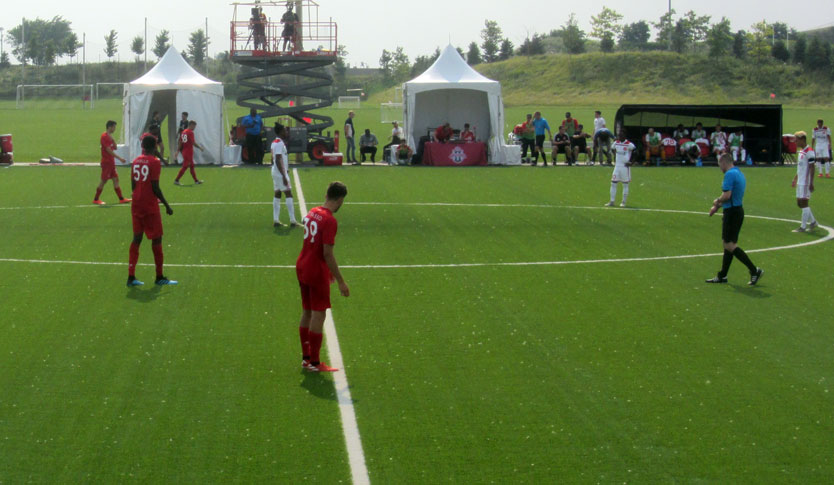 Kickers Dennis Chin (15) takes second half kickoff.


Kickers Joe Gallardo (10) takes Penalty kick.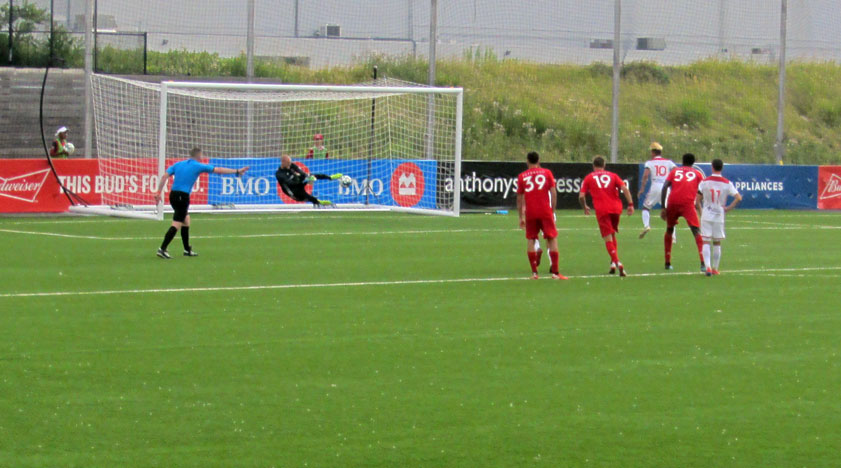 TFC goalie Eric Klenofsky makes stop of Penalty kick but Joshua Hughes (7) scores on rebound.


TFC Griffin Dorsey (19) sends pass over to TFC Luca Petrasso (39).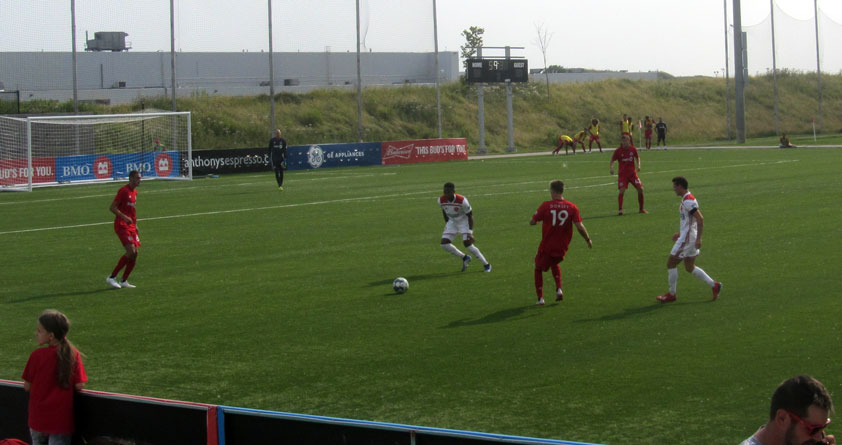 TFC Griffin Dorsey (19) taps ball back to TFC Rocco Romeo (61).


TFC Matthew Srbely (50) sends freekick over net.


TFC Noble Okello (59) runs down Kickers Jannik Eckenrode (22).
.
.