May 22, 2019 Pictures of York Lions Stadium (by Rocket Robin)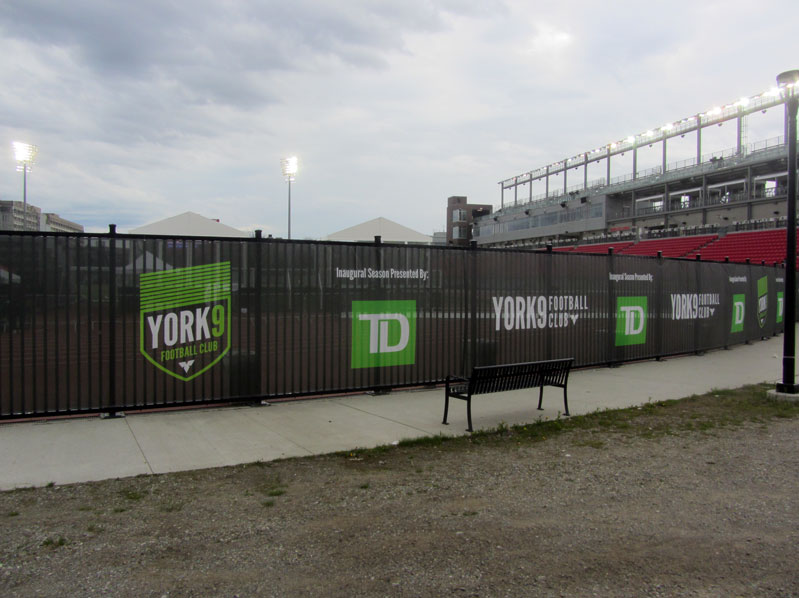 Fencing on the north end. Looks like the team has picked up TD Bank as a sponsor.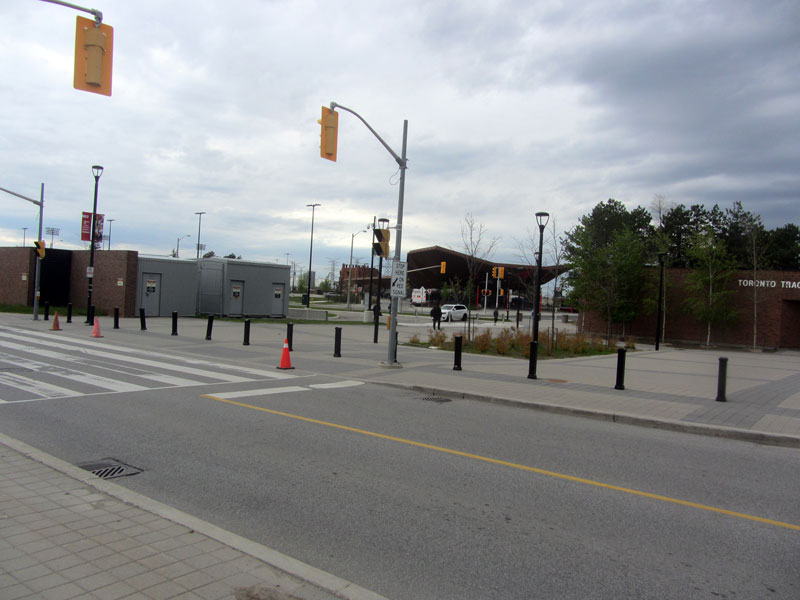 The 'Pioneer Village' subway station is only one block away. The 'York University' station
is on the school campus but quite an indirect walk away.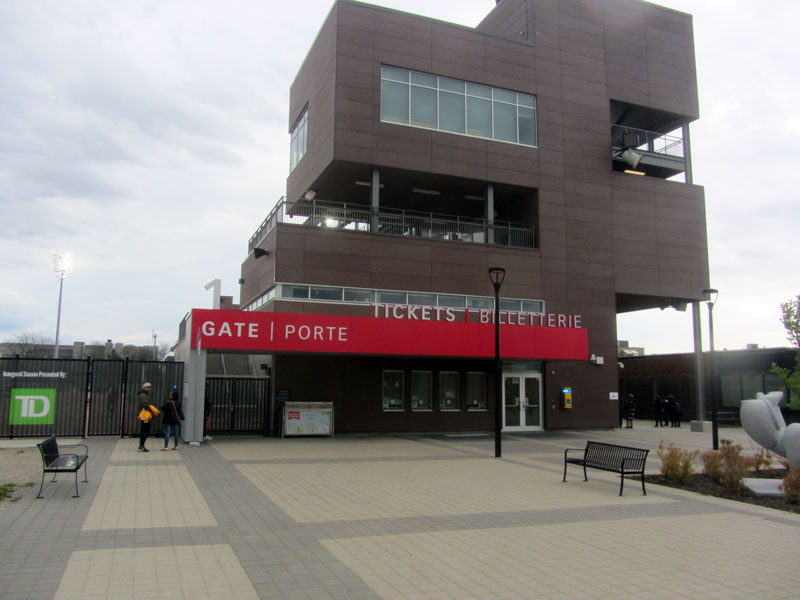 The north end gate. This is the entrance to the west side stands.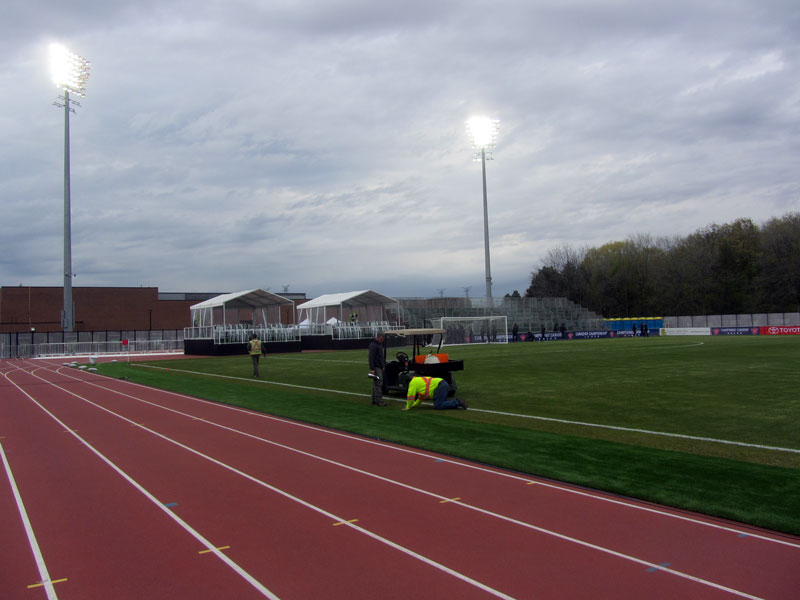 The north end zone. The supporters stand is on the right side of the goal.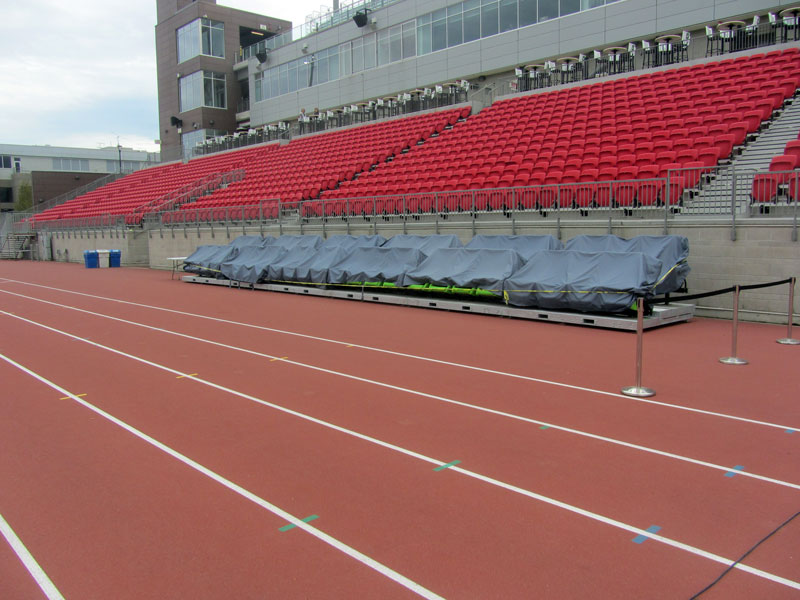 The west side seating. This is the permanent stand.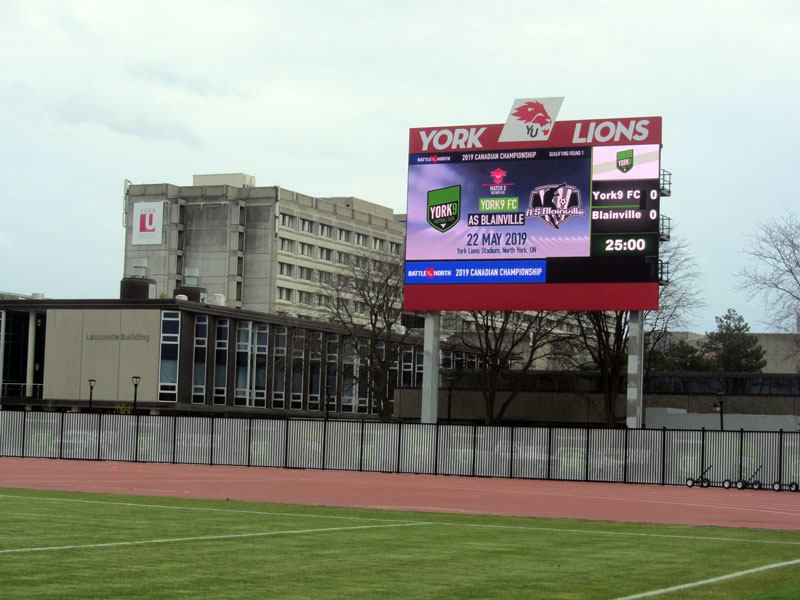 The scoreboard is in the south.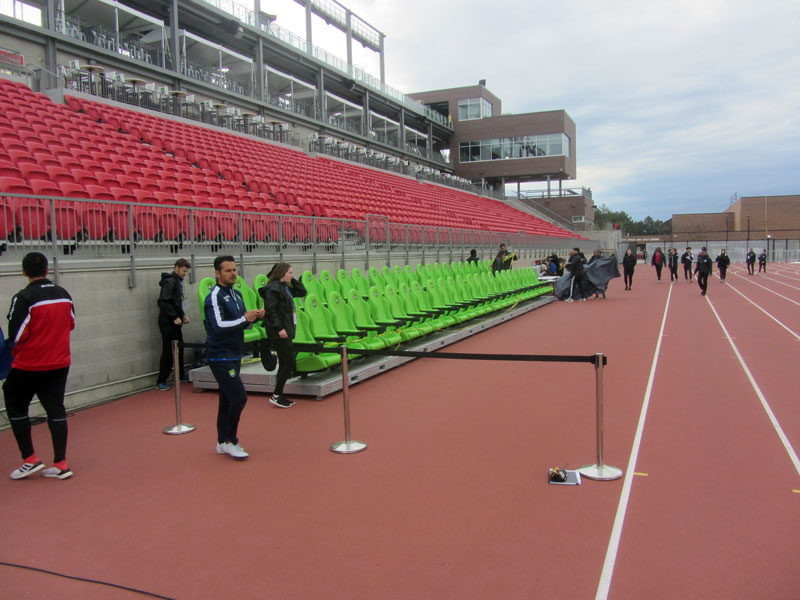 The race car seats are unwrapped. I'd expect for future games they will be towed
closer to the sideline. My seat in the first row of the stands has a raised view.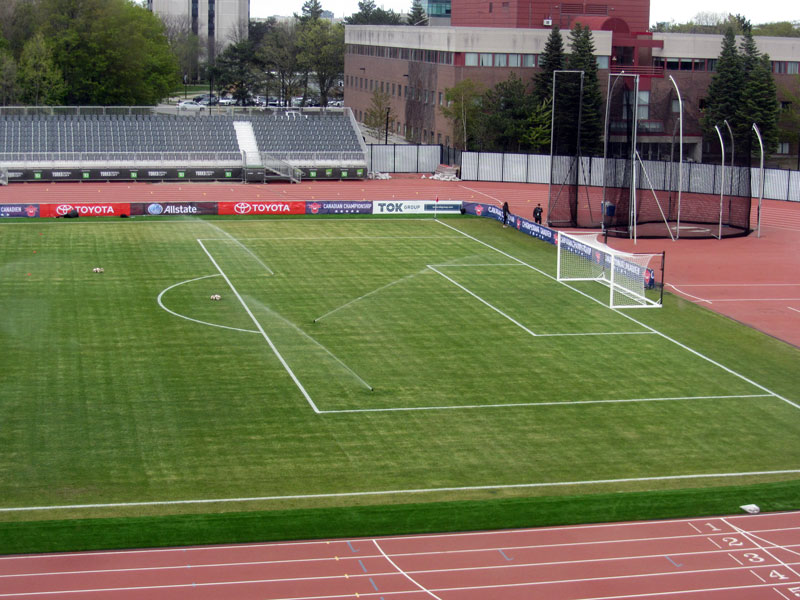 The real grass is being watered! The east side stands were not used tonight.
There is a nine lane track surrounding the field.
.
.